Apply To Be A Harmony Walk In Tubs Dealer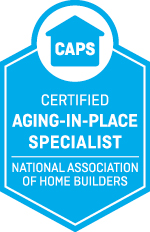 A Harmony Walk in Tubs our dealer and installer relationships are the lifeline of the growth for our business. We are selective and strategic in all of our business and client partnerships. To stay above of the competition, we provide a personal and unique level of support to you.
Our professional manner is very important to us, and you can count on our team to support and direct you all the right tools necessary for you to succeed in the walk in tub / universal design.
N

Industry leading sales training and materials.

N

Superior print/signage/digital marketing materials that convey quality and artistry as a testament to our work.

N

Web marketing consultation and services to excel your business.

N

Well stocked inventory of walk-in tubs and parts.

N

Keen Tech Support that works to resolve problems and address your needs and concerns.
Apply Now
To Become A Harmony Tubs Walk In Tub Dealer